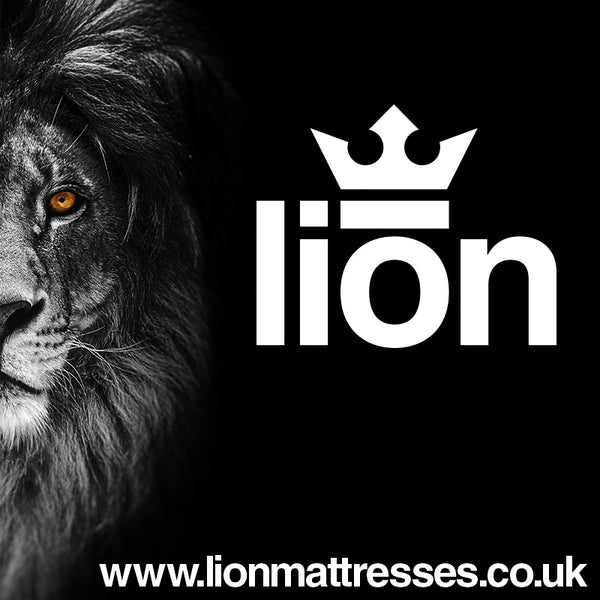 A Memory Foam Mattress You Can Rely On
Everybody sleeps. But not everybody sleeps well - How is your mattress treating you?

You need a great night's rest, so begin with the best mattress.

Designed to better your sleep. Discover a selection of luxury memory foam mattresses. Handmade in the United Kingdom. Delivered to your front door.

As an independent supplier of memory foam mattresses, here you're buying directly from the manufacturer. You'll receive a premium memory foam mattress, priced reasonably.
Say yes to a mattress which cares for the quality of your sleep.
Show Me More
Improve Your Sleep With These Products
Memory Foam Mattress Range
Comments From Our Customers
Rather than tossing and turning all night trying to get comfortable I fall asleep as soon as I lay down. Easily my best buy of the year.

Claire Dransfield
Great mattress and super fast delivery! Planning to buy another for the guest room soon.

Michael Flint
The most fantastic sleep I've ever had. Can't wait for tonight. Thank you Lion Mattresses.

Karen Spooner
Thanks for the fast friendly service. I'm thrilled with my new mattress. Bedtime will never be the same again.

Carl Barker
Thank you for the fast delivery, the mattress is superb quality, would definitely buy from you again.

Mitchel Tucker
I didn't think it was possible to make me love sleep more. What a superb mattress you've created.

Alison Jefferies
I love this Mattress, it really is the most comfortable thing I have ever slept on, Thanks!

Dave Greenfield
What is a Memory Foam Mattress?
Unlike traditional spring-based mattresses, ones made from memory foam work to support your body by moulding around it instead of pushing against it. They have rapidly become the favourite choice for many worldwide due to their inherent ability to provide more support, comfort and ultimately a better night's rest.
The Origins of Memory Foam
Memory foam was originally developed in 1966 by NASA's Ames Research Centre; it was originally dubbed "slow spring back foam". NASA sought a unique material which would help to improve the safety of aircraft cushions. The secret of memory foam wouldn't be released into the public domain until approximately 15 years later. At this point in time, it was still a relatively inaccessible and expensive material to work with. As a result, it was reserved for use primarily in healthcare mattresses.
Because memory foam doesn't subject the body to high levels of pressure when laid on, it is the perfect material for this purpose. This is because healthcare patients confined to extended periods of bed rest are at a significantly high risk of developing pressure ulcers. Memory foam helps to relieve pressure and lower this risk.
The Benefits of Memory Foam
Owning a mattress made of memory foam offers a significant amount of benefits. When you lay on memory foam, your body gradually begins to sink into it. This is because it is a thermally reactive material which responds to your body temperature. When memory foam meets body heat, it softens and moulds to the unique shape of your body. This essentially cradles you whilst you sleep, thus providing an unparalleled level of support.
Memory foam is gentle on your bones, joints, and muscles. Laying on it significantly reduces the risk of pressure-related injuries while sleeping. Those with pre-existing muscular complaints such as back pain can greatly benefit from the support which memory foam offers.
Those who tend to vary their sleeping position will also benefit from a mattress of this kind. This is also the case for couples who have differing sleep preferences. Unlike sprung mattresses, memory foam conforms to the areas you lay within.
What We Do
We've played a prominent role in the foam industry for more than 40 years and have been developing mattresses for much of that time. Originally, we developed mattresses for some of the industry's most prolific sleep focused brands. In 2011, we launched the Lion Mattresses website offering customers the ability to buy luxury mattresses directly from the manufacturer. By cutting out the middleman, we can offer our customers products at the very best prices.
Outside of commercial mattress production, for many years we've also been developing intensive memory foam healthcare mattresses. By implementing advanced fabrication techniques, we've been able to create some of the most effective pressure relieving mattresses around. These mattresses offer unrivalled levels of support and comfort to those in the greatest need of it.
The immense success of our healthcare mattresses led us to integrate this same pressure relieving technology into our commercially available mattresses. Our Best Mattress for example features a unique two-way castellated foam layer which promotes healthy circulation through enhanced pressure relief; this greatly benefits your body when resting. 
Choosing A Mattress
We've worked for years developing, testing and refining our unique range of mattresses. Our overall goal was to develop a varied range of mattresses able to suit all requirements. We think we achieved that in the Lion Mattresses range.
Whether you're searching for a mattress to suit a lower budget or one that will provide ultimate levels of rest and relaxation, we believe we can provide it. See our entire range for yourself! From the Simple to the aptly named Best Memory Foam Mattress, your needs are catered to here.
Our mattresses range in size from single to super king. We even offer select mattresses in specific European sizes. Our mattresses can be used on all types of beds in various sizes. Whether you own a Divan or an Ottoman bed, a Lion Mattress will rest comfortably upon it.
Buying Mattresses Online - How it Works
A Lion Mattress is delivered directly to your front door. There's no need to leave your home to buy one. We roll and vacuum seal each mattress prior to transit. This helps to further protect it and makes it far easier to move around. If you've ever attempted to navigate a full-size mattress around a home, you'll understand how difficult it can be. By rolling and vacuum sealing our mattresses, you can easily transport your purchase to its desired destination.
Don't worry, this process doesn't damage the mattress in any way. Once you've transported your mattress to the desired destination, you simply need to remove the packaging and allow time for it to return to the original shape. Once the vacuum seal has back broken, air will begin to rush back into the cells of the memory foam. This will cause it to gradually regain its original shape. The entire process generally takes no longer than 3 hours to complete, we do however recommend you wait 24 hours to be sure.