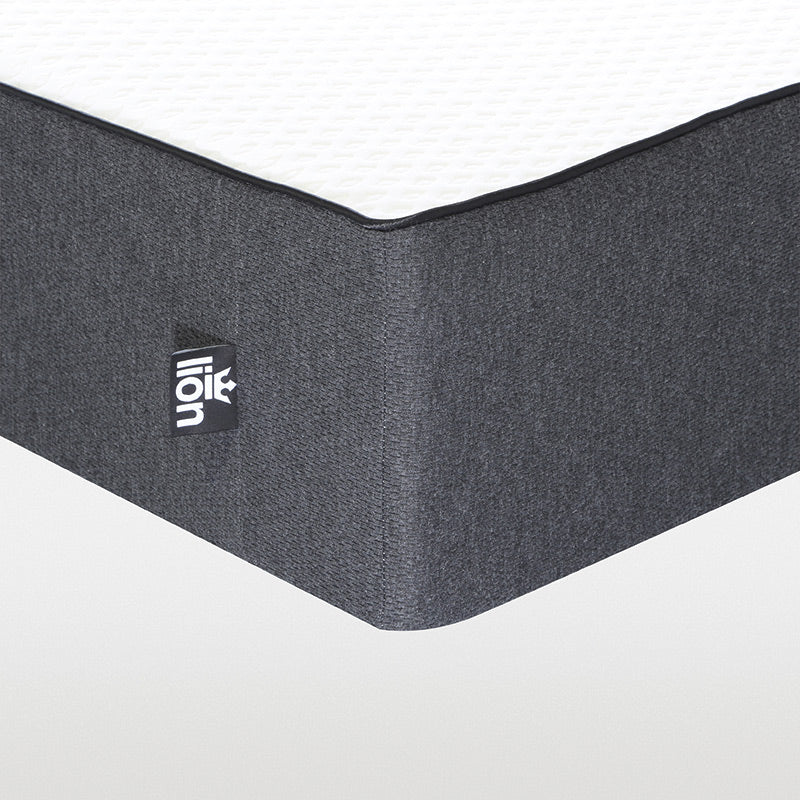 Best Memory Foam Mattress Cover
Regular price £49.99 £64.99 Sale
A Mattress Cover Perfect for All Seasons
This Mattress cover is ideal for use all year around. It's created from a new performance fabric that is manufactured to keep you warm in the winter and cool in the summer.
Improve your mattress's lifespan, the level of comfort it provides and your quality of sleep using this advanced performance fabric from Lion Mattresses.
How Coolmax Technology Works.
Refine the quality of your sleep with Coolmax. This unique fabric with its highly advanced properties helps to keep you cool or warm depending on your body's temperature.
Coolmax fabric contains unique fibers which are exceptionally soft. Unlike natural fibers found in some materials, the specially engineered fibers in Coolmax fabric are created to improve airflow.
Cooler in Summer
These state-of-the-art fibers absorb excess skin moisture and increase the frequency of evaporation. When used in this instance, the excess moisture distributes across a wide area. This works to create a cooling effect across your entire body when laying on it. The result is a restful night's sleep which leaves you both dry and refreshed upon waking.
Warmer in Winter
In colder conditions, the Coolmax Memory Foam Mattress Cover provides additional insulation which helps to keep you warmer in bed. Perspiration is the body's natural way of cooling down. When you're cold, you perspire much less. This means that the cooling features of this product will not activate. Instead, you'll be treated to all the benefits an extremely comfortable and well-insulated memory foam mattress cover provides.
Further Benefits of our Mattress Covers
Our mattress covers also offer additional protection. When the cover is fitted your mattress will be protected against both staining and general wear. This helps to increase the lifespan of your mattress. They not only help to regulate your body's temperature but also help to protect your mattress from general wear and tear.
Purchase Your Coolmax Mattress Cover Today!
At Lion Mattresses, we only create quality products that help provide you with the best night's sleep possible. We personally manufacture the mattresses you see on this website and only ever put our name to the very best! The materials we work with are carefully selected in order to ensure that they're of the highest standard.
We provide mattress covers in a wide variety of sizes. They range from single to super king size. Everything you need to improve the quality of your mattress is available right here. Upgrade your mattress today with a new Coolmax mattress cover.
Classic Mattress Cover Features
• 23cm Depth Cover
• Superior Quilted Coolmax Cover
• Coolmax Temperature Regulating Fabric
• Zipped Machine Washable Cover
• Anti-Dustmite & Hypoallergenic
Available in the following mattress sizes
Single - 3ft x 6ft 3" (90cm x 190cm)
Double - 4ft 6" x 6ft 3" (135cm x 190cm)
King - 5ft x 6ft 6" (150cm x 200cm)
Super King - 6ft x 6ft 6" (180cm x 200cm)
Why Choose Lion Mattresses?
Handmade in the UK - Our luxurious range of products are handmade at our UK factory in Buckinghamshire.
5 Year Guarantee - Our products come with a 5-year guarantee against faults in manufacture.
Flame Retardant - Our mattresses exceed UK safety & flammability standards.
Hypo-Allergenic - Our mattress covers are anti-dustmite and hypoallergenic. Ideal for asthma & allergy sufferers.
Save Up To 80% - Save up to 80% over high street prices with no long wait for delivery!
Reduce Your Carbon Footprint - The mattress cover comes straight from our UK factory to your front door.
Recyclable Foam - The foam within our mattresses is 100% recyclable and we are happy to recycle any purchased from us.